Monday, December 4th
7pm-9pm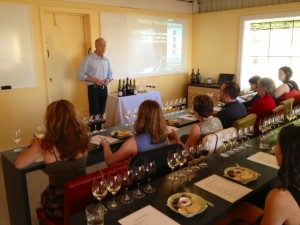 All the practical information you'll need to make the best decisions when pairing wines with food. You'll learn why keying in on the components of the food and wine are more important than trying to match the flavors of each. That's why a tart crisp white can make most seafood sing and those deliciously sweet glazed carrots can obliterate even the best high-end cabs. Richard originally created and taught this class for the student chefs at Seattle Central Community College culinary arts program.
$65
($35 Wine Club Members)
To register for classes, click here!
Alternatively, reply to this email or give us a call at (206) 285-1129