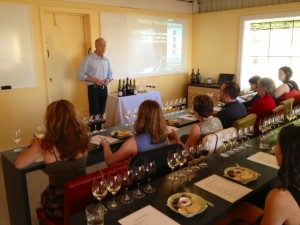 Classes are held every Monday at 7pm at the Wine Outlet on 946 Elliott Ave W. in Seattle.
---
NEXT CLASS!:
Wines of Washington
Monday, 1/15/18
The Class
This class will put the wines of WA state in perspective for you. You'll learn what makes WA wines unique (the climate, the soil, and the Big Flood for starters…) in comparison to other wine regions while tasting through some great examples of what WA wines have to offer.
$65
($35 for Club Members)
---
UPCOMING WINE CLASS CALENDAR AT SEATTLE WINE SCHOOL
(located at the Wine Outlet)
Click here for brief class descriptions.
Winter 2018 Classes
Wines of Washington – Jan. 15

Introduction to Italy – Jan. 22

Pairing Wine with Food – Jan. 29

Single Malt Scotch – Feb. 5

Sparkling Wines of the World – Feb. 12

Mastering the Art of Wine Tasting
3 parts- Feb. 19, Feb. 26, Mar. 5

NGS: Pinot Noir and Chardonnay – Mar. 12

Introduction to France – Mar. 19

Wine 101 – Mar. 26
Read about your host –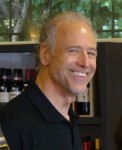 Richard Kinssies began his career in the wine industry in 1972 and is the most visible wine authority on the Northwest wine scene today. Today, Kinssies works independently as a wine and food writer, a wine consultant and as owner and operator of the Seattle Wine School.
Kinssies has been a wine journalist since 1976. He has been the wine columnist for the daily Seattle Post-Intelligencer since 1981. He also writes currently for other regional and national publications.
As a consultant, Kinssies provides a range of services including consulting to members of the restaurant industry, advising internet grocery stores, valuing wine cellars and hosting special events. Because of his international reputation, Kinssies is frequently called upon as a wine judge and as a lecturer in the United States, Canada and Europe. He has also served as a celebrity instructor for tours and cruise ships.
Through the Seattle Wine School, Kinssies offers a wide variety of classes and seminars on wine and wine related topics to both consumers and wine and food professionals. In addition to these classes, Kinssies has provided training to restaurants and members of the wholesale and retail wine trade and has been retained by the French government to instruct the wine trade on the wines of France.
Along with his other activities, from February 1996 through April 1999, Kinssies owned and operated the highly-acclaimed Vina, a wine bar and restaurant, located in Seattle's Belltown district.
Kinssies is also a familiar personality on local television and radio. From 1991 to 1993, he was featured in "The Wine Guys" which aired weekly on KIRO-TV, Seattle's CBS affiliate. From 1981 through 1988, Kinssies hosted the popular "Speaking of Wine" radio program that aired six evenings a week on classic KING-FM. He also hosted, from 1985 through 1988, "Inside Dining with Richard Kinssies," a two-hour talk show aired on talk radio KING-1090 AM that featured interviews with great chefs, restaurateurs, cookbook authors and wine luminaries.
Kinssies began his career by turning a small Seattle-area wine shop into the what was largest chain of wine shops in the Pacific Northwest at that time. He was also responsible for helping a major grocery chain transform a jug wine business into one of the largest sources for premium wine in the country.
CONTACT: Richard Kinssies at the Wine Outlet, 946 Elliot Ave W., Seattle, WA 98119
Telephone: (206)285-1129
Facsimile: (206) 285-1277